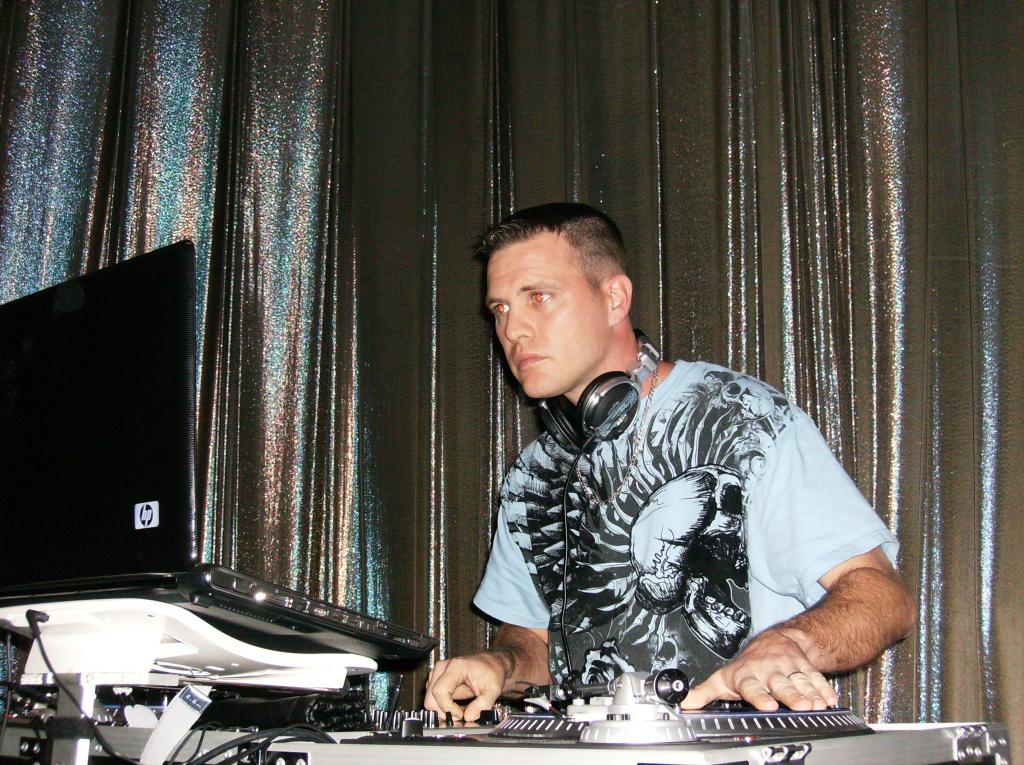 DJ Kic Noc On Stage At Lucky's Lounge Mohegan Sun Casino.
Dj Kid Noc's real name is Phillip Gillman, he was born on December 31 1982 in Bexar Tx. His life was pretty normal like a lower middle class kids life could be, he dicovered his love for music at a young age, and through his so called normal life he found that music was always there for him, and could help control his emotions and thoughts and no matter what mood he was in music could always change that mood.
At the age of 18 he joined the US Navy, it took three years of his life to realize this was not where he wanted to be in his life, and that he was not following his dream. Phillip's dream was to work in music. Then one day Phil found a job at a radio station, shortly after that was introduced to a local Connecticut Dj by the name of Dj Jason Mae who is known to be a Master of the turntables. Since then Kic Noc has gained a residence at Lucky's Lounge and you can find him there each and every weekend with two turntables and a microphone.